Gold Aztec Ring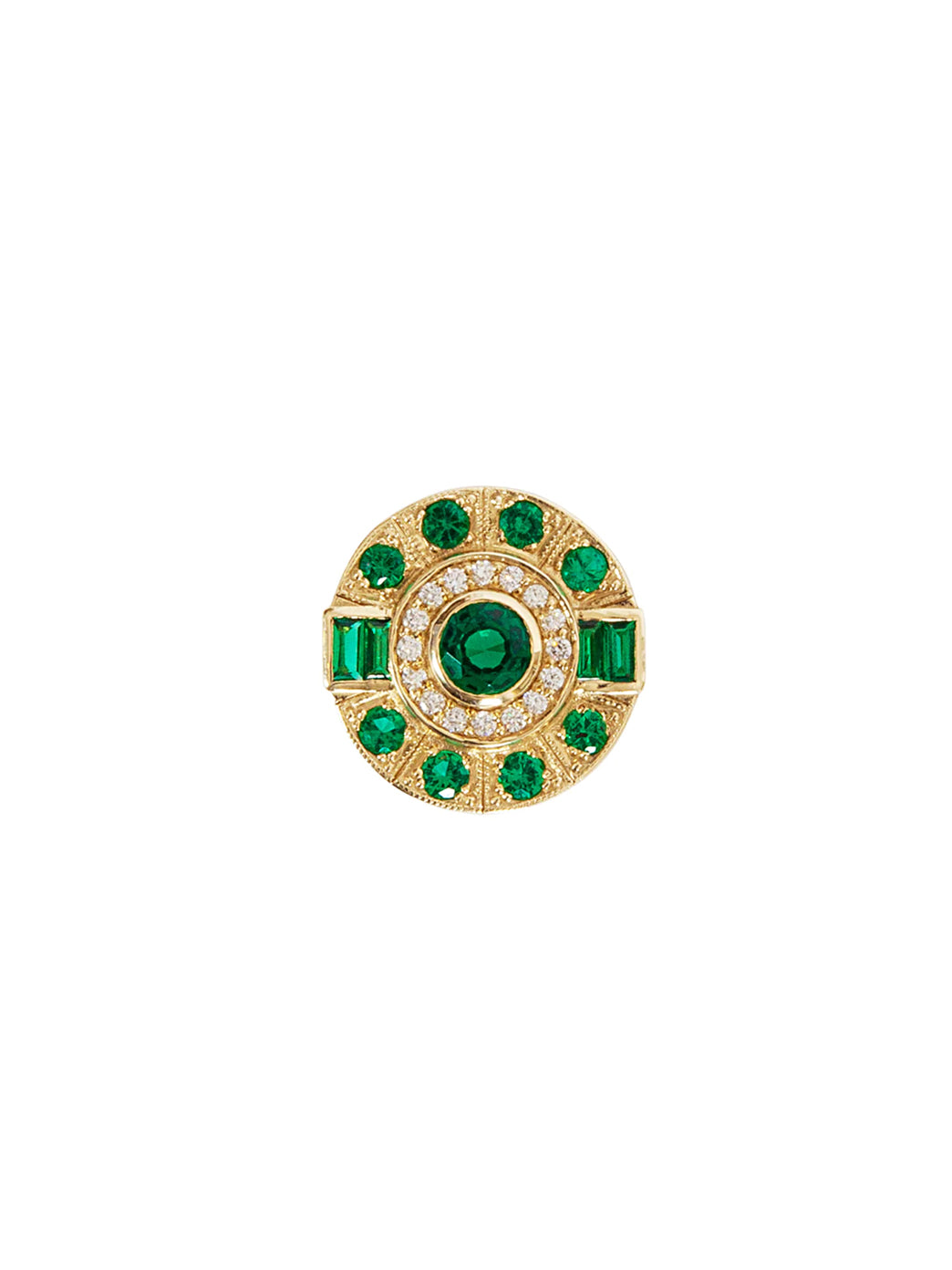 The Gold Aztec Ring features hand-set stones in an intricate bold design in 9ct yellow gold. The ring brilliantly showcases the eye-catching combination of the chakra colour wheel and is also available in beautiful hydrothermal emerald. Both colour options feature diamond highlights. This piece is pure opulence.
 Gold Prices are subject to change
Delivery subject to availability of sizing. *PLEASE NOTE: Due to the handmade nature of this product, please allow sufficient time when ordering (turn-around time approx. 4-6 weeks). Contact us for expected delivery times if you require this item before a specific date.

If you do not see your ring size via the drop-down menu please contact us by email at enquiries@fiorinajewellery.com.au or by phone +61 3 9509 2977.

Details 

9ct yellow gold ring
Two color options

Handmade in Melbourne, Australia
Size & Fit
We recommend sizing up half a size due to the width of the shank
Measurements
Dimension: (top) 20mm